Transmission Rebuilds & Repair Cost Guide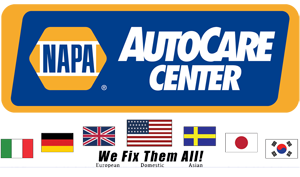 Our Location
1304 E. Indian School Rd
Phoenix, AZ 85014
(602) 461-7172
Hours
Monday - Friday 8am - 6pm
Saturday 8am - 3pm
Many people involved in the automotive repair industry view transmission repair as very esoteric and mystical. Average mechanics are not allowed to conduct transmission repair by auto repair shops. It is an extremely specialized skill that requires a great deal of knowledge and talent. Given the level of expertise, skill and specificity that is required, transmission repairs tend to be expensive. That doesn't mean you won't be able to find a good deal on transmission repair since we here at Mikes Tech Transmission strive very hard to keep our prices fair, low and aligned with the market value for needed repairs.
What many people are searching for is a static price list that shows the cost of different transmission repairs. Although we would love to provide you with that, the truth of the matter is that each case is different. However, in terms of regular maintenance repairs, that are things that need to be done at certain intervals of time in order to keep the transmission in good condition, we do have baseline prices we can provide.
However, when you come to us with a transmission problem, we'll need to take your transmission apart, inspect it, and then drive you car before we can give you a price quote on what the cost will be. In order to give you the right price, we need to do all the diagnostic work first, to fix the transmission properly, to take the material cost into account, the labor cost and anything else that is involved. We cannot just give you a static price, we do need to perform the entire diagnostic process first. In all fairness what we can say is that it is a smart idea for you to attempt to determine what the general prices for repairs are. There are some things that we can provide a general price for. If you have these kinds of problems you definitely can ask us. Our staff is always willing to talk about prices with you, along with what needs to be done and any other information or issues you need to know about. We strongly believe in complete transparency and disclosure for transmission work since we are aware that that has been missing for quite some time in this industry.
We have ASE certified technicians on our staff who are experts when it comes to repairing transmissions. Your repair will be done right the very first time. We won't waste any of your time. However, as we said, it all begins with diagnosing your transmissions problems correctly. Anybody who is able to provide you with a price on transmission problems without doing any diagnosis, other than routine maintenance service, isn't trustworthy. Our focus is on determine what the real source of your transmission problem is so we can fix it properly. We don't do any superficial repairs. Instead, we really dig in to discover what the real problem is. Then our ASE certified technicians will be able to get to work and repair your transmission so it works just like it did when it was brand new. We don't do any guesswork or take any shortcuts. We don't give you a low price on the phone to lure you into our shop and then increase the price later on. No, we don't do that. Instead we focus on using the right diagnostic techniques to really determine what the issue is.
If you are searching for anything other than first rate service, methodical diagnostics and inspection and solving problems at their sources, then we definitely are not the right company for you. We have a very strict way of doing things and are very thorough. That is how we have lasted so long in this business. When repairing your transmission, we don't ever take any shortcuts. If that sounds what you are looking for Mikes Tech Transmission is the perfect transmission repair company for all of your needs.
We also focus on teaching our customers how to maintain their transmissions properly so they don't come to us with serious problems that are expensive to fix. Car transmissions need to have maintenance done on them, and it needs to be performed on a regular basis. Not doing this is how individual end up having serious transmission problems. For us routine maintenance work is as or more important as major transmissions jobs are that take lots of effort, labor and cost you tons of money. If we could just get more individuals to have routine maintenance performed, to bring their cars in at times when everything is fine, and when there is the first sign of a transmission problem, then we could ave them lots of money and our team and techs here at Mikes Tech Transmission could save so many people lots of money and prevent headaches caused by a serious transmission problem. The one thing we would like you to take away from this, is the fact that you need to have maintenance performed on your transmission on a regular basis in order to avoid large expensive problems down the road.
As you can tell, we really are the real deal at Mikes Tech Transmission. We aren't amateurs, and we don't handle our business like so many unethical, unprofessional and cheap transmission shops. We will always tell you the truth from the very start, even if it is something you don't want to hear. We will always tell you what is best for both your wallet and your vehicle, and our focus is on maintenance. Any repair that isn't routine maintenance always begins with routine diagnostics in order to get to the root of the problem so that it gets fixed right the very first time.