Do You Need Quality Transmission Diagnostics?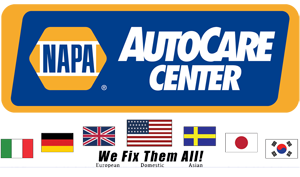 Our Location
1304 E. Indian School Rd
Phoenix, AZ 85014
(602) 461-7172
Hours
Monday - Friday 8am - 6pm
Saturday 8am - 3pm
How to Efficiently Diagnose Transmission Problems
A vehicle's transmission plays an important role and can't be ignored.
There are many signs that your aging transmission is on its last leg or needs immediate repairs. You need to be on top of this. Don't let these things lag. If your transmission fails, it will be a costly repair, one that most people would want to avoid.
Here's what vehicle owners should do when it's time to diagnose transmission issues and how Mike's Tech Transmission can help.
Symptoms of a Bad Transmission
How to you know you have a bad transmission?
What does it look like?
Most vehicle owners simply don't know.
In fact, most people see these signs and ignore them.
The common signs of a bad transmission include:
Trouble changing gears
Burning odors
Odd noises, such as consistent whining
Transmission fluid leak
These symptoms may point to a transmission in need of immediate repair. Don't let things get out of control. If you do, your transmission will burn out.
When you know the common signs of a bad transmission, it becomes easier to spot them. A tech from Mike's Tech Transmission can help speed up the process. They can run through a checklist of symptoms and ensure you're aware of any transmission issues.
Check Your Transmission Fluid
Let's break down some of the things that should be done in order to diagnose your transmission. Our ASE Certified Technician will go through various steps using modern equipment to pinpoint your exact transmission problem so that we can fix it.
The first step is checking the transmission fluid level.
You should check the fluid level regularly and replace your transmission fluid every 50,000 miles. If the fluid looks "cloudy" or burnt when you check it, it's time to replace the fluid. You should do it immediately, even if you have not reached the 50,000 miles. Do not drive your vehicle if it may be on the edge of a breakdown.
Check for Leaks
To the naked eye, a lingering leak may be difficult to see. However, you can find most leaks on a deeper inspection. Generally, leaks are easier to notice since they leave a mess wherever you park your vehicle. However, a smaller leak may be harder to find. You need to have a qualified professional look for these leaks. Our techs are ready to help pinpoint any leaks that may concern you.
We use high-grade professional equipment that makes it easier to find. Our team works to ensure your transmission will not have any potential problems in the near future.
Assess Gear Shifting
Our techs have years of experience, which allows them to quickly determine if a car has a poorly run transmission. This is done with a quick assessment of the gears. This is the easiest way to diagnose how deep the damage is and find the cause of the problem.
It's recommended that you find the trouble as soon as you can.
If you're feeling this trouble shifting gear while you're driving, you're going to start feeling it all the time. The grinding and jerking will get worse as time goes on. Soon the only solution will be to get help from a trained teach of technicians. At Mike's Tech Transmission, we get to the root of your problem and implement the best solution to your vehicle's issue.
Call now and bring your vehicle in to get a detailed inspection. We can diagnose your transmission problem right now. This will lead to significant savings in the future. No one wants to repair or replace their transmission. Nor, will they have to as long as your team members are here to help.
We use modern equipment and techniques, when paired with our years of experience and knowledge, we can help our clients achieve the best results. Our diagnostic reports are detailed and ensure you get the full value of our service. When it comes to maintaining or repairing your transmission it's best to choose an high-quality qualified team.