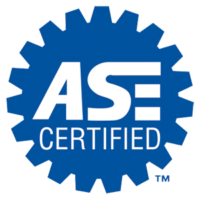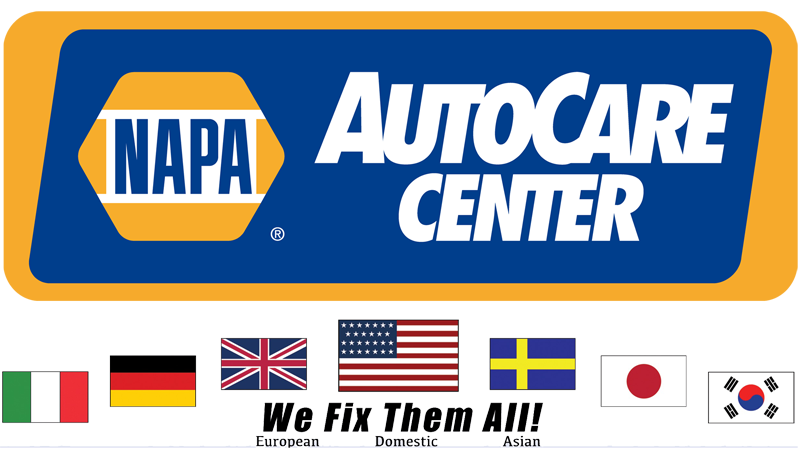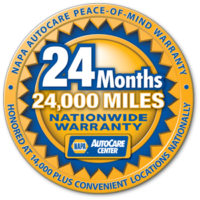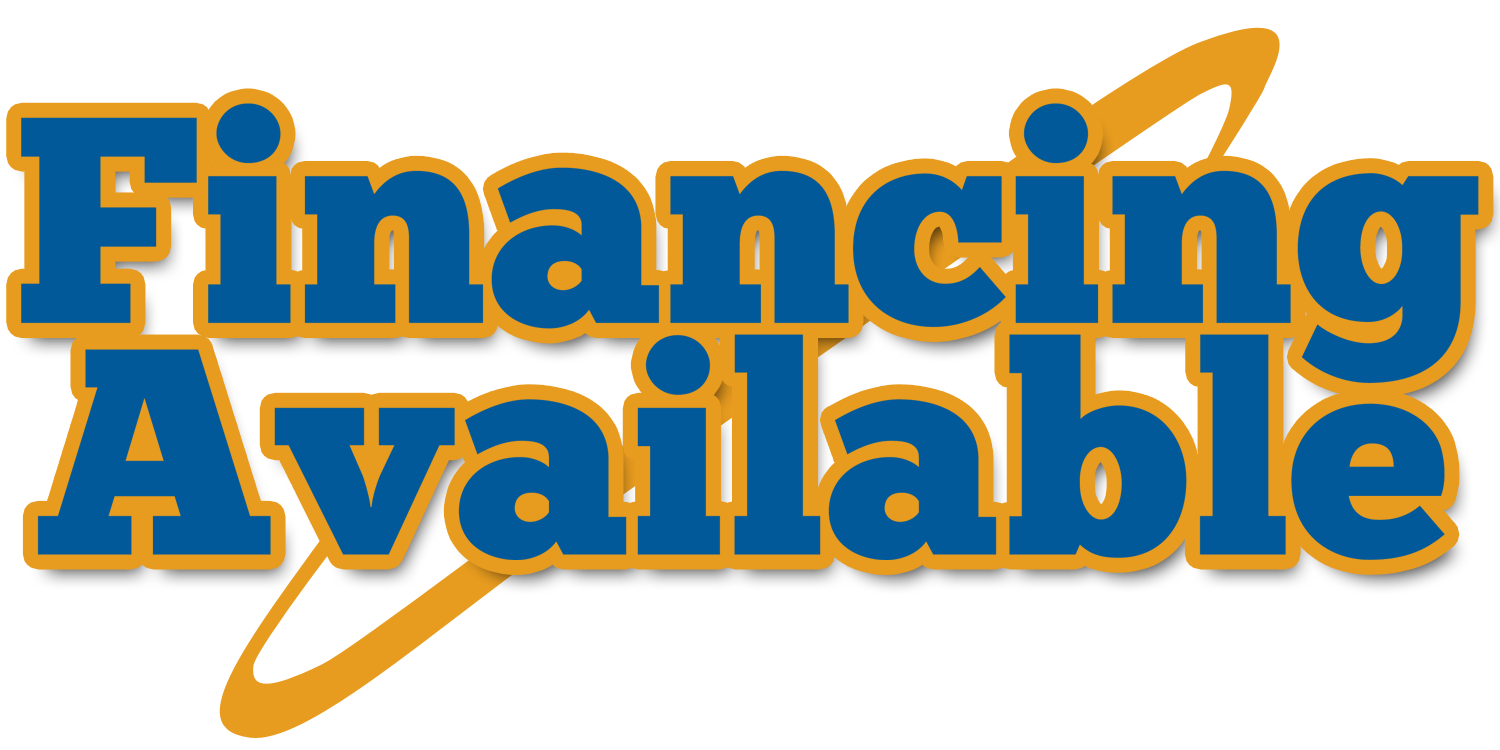 ---
About the Services Offered By Mikes Tech Transmission

Since 1993 when our doors first opened, our client's trust has always been our number one priority; this is why it is our goal to provide the most comprehensive and best service to anyone and everyone who stops by our shop. Regardless of the automotive issue you gave, we are able to fix it.
All of our mechanics have been placed through strict training and have ample experience in repairing any sort of car related issues they may encounter. We guarantee that regardless of the car problem you have, our expert and professional staff will be able to handle it.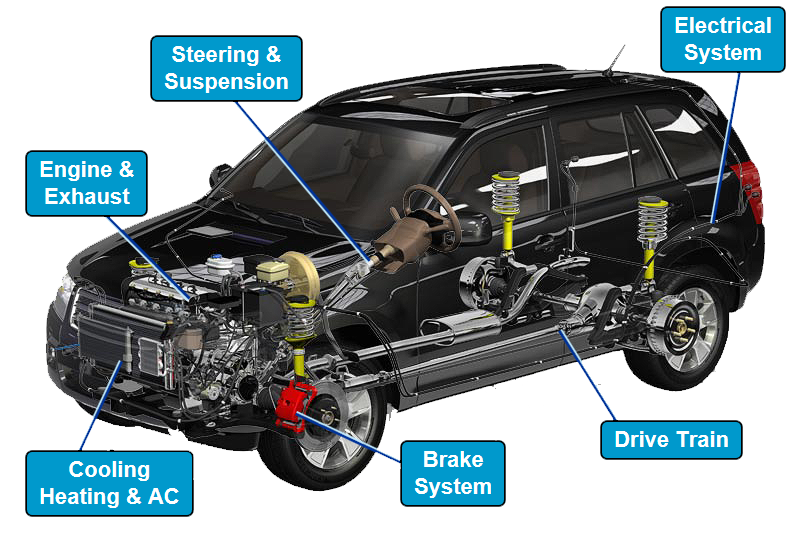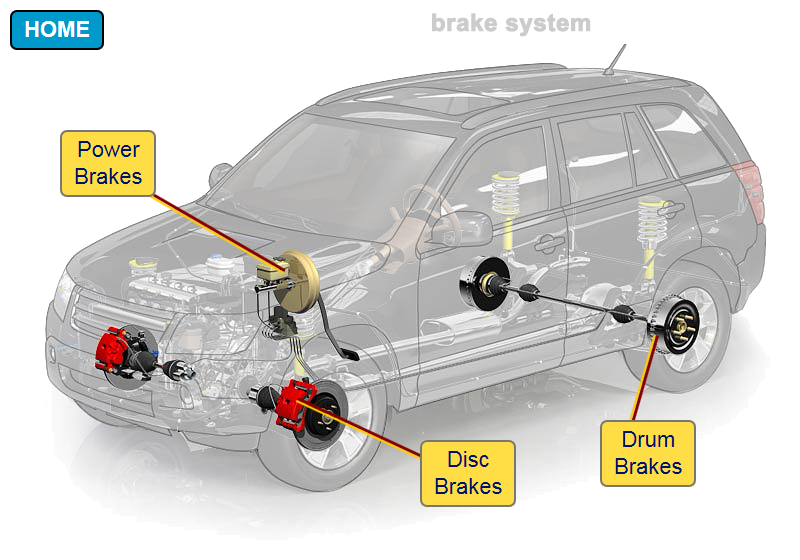 ---

---

2000
Transmissions Repaired
Check- Up and Cost Estimates Free of Charge
The value that we have in our customers´ trust is so much that we never resort to hidden charges and fees. If you are not sure of what it would cost to repair your vehicle, we will diagnose your vehicle and present you with an estimate with no extra cost. Until you are comfortable with the price we have quoted you, we will not commence work on your vehicle and if you are not, you are free to shop around for prices you feel are better than the ones we offer. Being as the prices we offer are highly competitive, that scenario is very unlikely.
Contact Us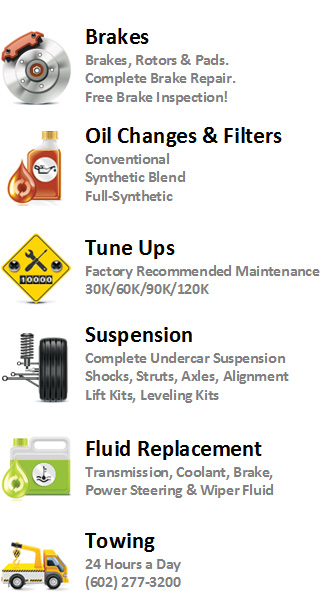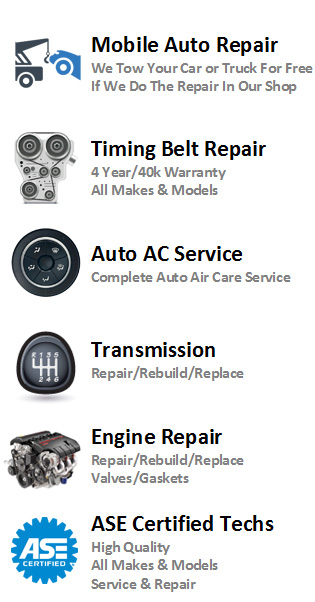 Free Towing Services
Did you have a vehicle breakdown in the middle of the highway? Do not worry, we will tow your car to our shop and you will not be charged a penny. When we are providing the repairs, there is no charge to have your vehicle towed directly to our shop. We are aware of the hassle that breaking down in the middle of the Arizona heat can cause, it is our pleasure to help you out if this tough spot to the best of our abilities. If you want to learn more about the details, click here to learn about our mobile auto repair program.
Located in the center of downtown Phoenix, our shop is in the ideal location to quickly come to your rescue.
The extensive array of services we offer range from the simple maintenance jobs such as:
Engine Flushing
Wheel Balancing Alignment
Tire Rotation
Oil Change
A/C System Cleaning and Filter Replacement
Fuel Filter Replacement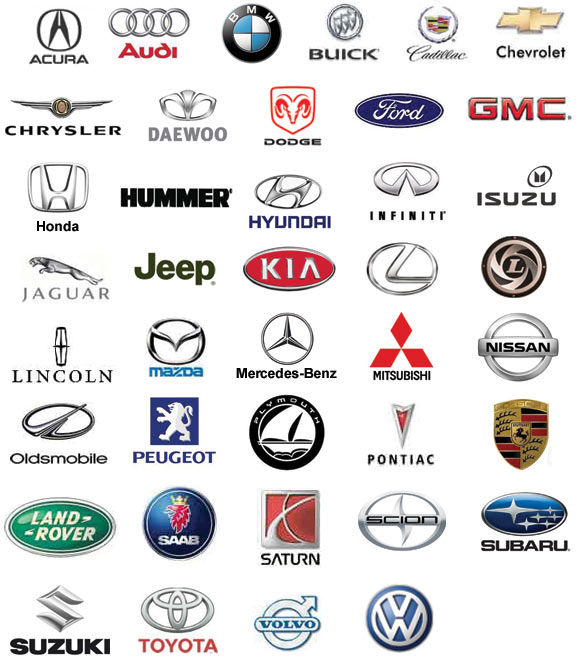 In-house Financing
If you badly need your vehicle to be repaired yet, you cannot afford the extensive repairs i requires, do not worry about it. Another thing we offer with all of our major repair jobs is financing deals. If you do not currently have enough to finance the repairs, we can talk it over and work out a payment plan that is convenient and will not cause any concern over emptying your saving due to car repairs.
Financing for repairs is not something that many car repair companies offer; we do this to earn the trust of our customers. This is why countless people have chosen to put their trust in us.
Our services also include major repairs such as:
Exhaust Repair/Replacement
Front and Rear Axle Repair
Fuel and Water Pump Repair and Replacement
Fuel Injection System Repair
Radiator Repair/Replacement
Brake System Diagnostics and Repair
Makes & Models
Makes We Service:
Ford
Chevy
Buick
Cadillac
Dodge
Jeep
Chrysler
Honda
Acura
Toyota
Lexus
Nissan
Infiniti
Hyundai
Kia