Do You Need to Get Your Car Ready For an Emissions Test?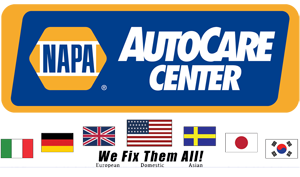 Our Location
1304 E. Indian School Rd
Phoenix, AZ 85014
(602) 461-7172
Hours
Monday - Friday 8am - 6pm
Saturday 8am - 3pm
Is it time for your car to have an emissions test?
Most vehicle owners hate this because an issue might be found with the car. That makes a lot of drivers put the test off until the last minute, but that can be risky if an issue is found that needs correcting right before registration or something is due. So, it's far better to get things looked at earlier rather than later. Routine inspections are a must if you are going to maintain your vehicle's peak operating condition.
We at Mike's Tech Transmission can help you out with a robust pre-test that can get you and your vehicle ready for emissions testing. Preparation for emissions testing includes an assessment of both the pressure and health of your tires, cleaning the fuel injectors, and an assessment of the catalytic converter.
These various maintenance requirements must by conducted by a mechanic who is certified before the vehicle is given a bill of good health. If these details are not looked at specifically, then your car or truck might fail the emissions test of Arizona, which is not a situation you want to deal with. Stop in now so that you can identify the necessary repair work and then get it done.
Compliance With Arizona Laws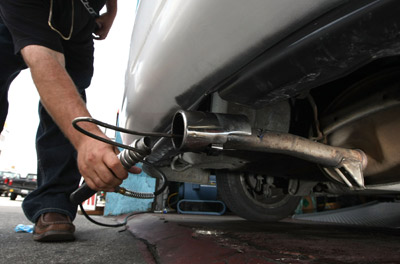 The work we do at our location is not just first rate, but also in full compliance with the laws of the state of Arizona. That means that everything we do under the hood of your car is in line with modern standards and as thorough as can be. We know there's no feeling worse than taking a car to an emissions test and then failing it.
Our professionals will see to it that your car is not just ready to pass, but ready to succeed! If you want to rest easy knowing that you are emissions friendly and fully compliant, then our team is the one to use.
Certified Professionals
Every single one of our technicians has more than just training, as they also all have ASE Master certification. That means that any member of the team is a walking body of knowledge who knows what the local regulations and rules are. That will spare you headaches later. If you want to be guaranteed to pass the emissions test, then our team is the one to choose. We do more than just enough maintenance work to slide you through, and that's why we're your best choice.
Professional Service
Do you know what else you can get at our location that others will not do for you? Our technicians are not just highly qualified but will also treat you professionally from the first minute you walk in the door to the moment you drive out with your healthier, high-scoring car. We guarantee all our clients are going to be treated the same and given the results they need and deserve. You'll know from the first second that you are a respected guest in our business.
This great working relationship means you can make sure all details are taken care of and each of your questions is answered and your concerns are all dealt with. We strive to be the most professional group of technicians in the state of Arizona and many of our previous clients will tell you that we actually are.
Detailed Reporting
Our technicians and professionals can give you detailed reporting about everything we do to your car and each thing we diagnose. That all gives you a clear image about what we do for you and what work still remains.
When you learn to trust our team, emissions test will never again scare you. You'll know everything going on, as well as what we're doing about it. Use us, and the emissions testing is just another formality on your calendar. If you do wind up needing repairs just to pass the emissions test, we have repair services in the Phoenix area.