Did Your Vehicle Battery Die & Needs To Be Replaced?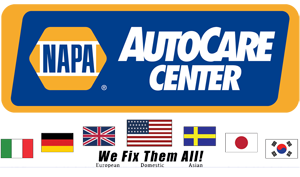 Our Location
1304 E. Indian School Rd
Phoenix, AZ 85014
(602) 461-7172
Hours
Monday - Friday 8am - 6pm
Saturday 8am - 3pm
If you're driving around town and enjoying your day but suddenly your car won't start, it can ruin your entire day. Of course, the first thing you're going to consider is why it won't start. It could be the starter, the battery or worse, it may simply being dying a slow and painful death. Regardless of why your car won't start, it's time to do something about it. Typically, the battery is the first place to start troubleshooting and at Mike's Tech Transmission, that's where we begin.
Understanding how the battery works is important. Typically, no one thinks about their car battery, until they need a new one. Thankfully, we know how to check your battery and find out if there are any issues. We also know solutions to these issues. Sometimes, it is the battery simply gone bad. Other times, it's something else. We can diagnose the issue and have you back on the road in no time.
What Can Cause Batteries To Not Charge?
There are many factors that you need to consider when it comes to a battery not charging. First, the battery may be bad. It may be too old and no longer under warranty. There are also other reasons. Sometimes, the juice coming back from the alternator. It may be that the alternator is going and not the battery at all.
Of course, it may be that there isn't any water in the battery cells. Without proper water, it won't keep the charge as the acid requires water in order to react and pump juice to the car. At Mike's Tech Transmission, we can diagnose the issue and get you back to enjoying your life wiht your car in record time.
Preventing Battery Issues In Your Car
Often, you can prevent issues in the battery later down the line by doing a few easy maintenance tips. Give us a call and let us check your battery for you so that we can help you to extend the life of your battery.
We can check and ensure that the battery is properly charged. We will use some gauges and a volt meter to ensure that it's charging properly and will last. Don't rely on a battery that's undercharged. If it's undercharged, it's not going to work as well. You'll have issues with it staying charged and perhaps when you need it most, it won't work.
You'll also have to watch that you're not overcharging your battery. This is a huge concern and you need to avoid it. It's dangerous and can cause an explosion if you don't stop this practice. Ensure that your battery is properly charged, no more, no less for best results.
Sometimes, when you turn the key in your ignition, you hear nothing. That's very disconcerting. This is when you'll need to give us a call and let us analyze what is going on with your car. We can troubleshoot the issue for you. Sometimes, it's a simple solution, other times, you've got something serious going on. It will vary and you want a professional to check it out and troubleshoot it for you. We know you rely on your car and we want your car to be safe for you. Give us a call today and let us show you what we can do for you. We're here for you and want to help keep your car on the road. Let us be the people that you can rely on in the Phoenix area and allow us to service your car on a regular basis. Our highly trained professionals at Mike's Tech Transmissions are waiting to help you.